Forget Gum! Cheese Is Great for Your Teeth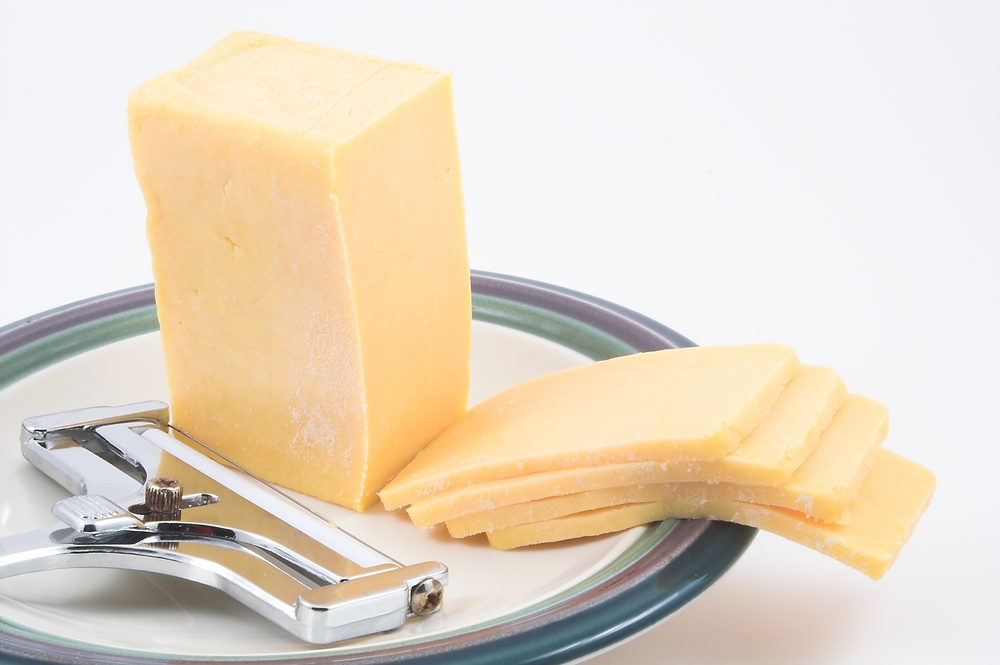 We get it: you're a busy person, and you can't be bothered to spend more than a couple of minutes caring for your enamel. But what if you found out that there is a simpler way to protect your pearly whites from decay — and it involves eating cheese? Wait a minute, you're probably thinking, is cheese good for your teeth?
As it turns out, it is!
As per a new study from the Academy of General Dentistry, cheese neutralizes plaque and protects your teeth from cavities. In the experiment, participants in the age group of 12 to 15 were randomly assigned to one of 4 groups: milk, cheese, sugar-free yogurt or paraffin (control group). The participants chewed their products for 3 minutes and rinsed their mouths with water. Researchers measured the pH level of the participant's mouths before the consumption and then at different time intervals after the experiment. What they found was stunning.
The participants in the paraffin, milk, and sugar-free yogurt groups experienced no significant changes in their pH levels. The pH level for the group that ate cheese increased dramatically at each interval, making the scientists conclude that cheese has anti-cavity properties.
Why Is Cheese Good for Your Teeth?
The pH level in our mouth is naturally low, and when we consume foods or drinks that drive it even lower, the enamel is affected. In fact, scientists have found that a pH lower than 5.5 can really take a toll on your tooth enamel.
While saliva plays an important role in balancing the pH levels in the mouth after you eat, some foods, such as citruses, dried fruits, sugary drinks, and coffee can resist the pH-restoring process. Cheese, on the other hand, was shown to elevate the pH levels for up to 30 minutes after eating.
Why is cheese good for your teeth? Researchers say that we should thank two compounds for making cheese a dental superfood. Cheese contains "sialogogue," a substance that increases the flow rate of saliva. It's also rich in casein phosphate, a compound known for its strengthening abilities. The great news is that neither of these compounds has anything to do with cheese fat content. In other words, you can take advantage of the benefits cheese has to offer even when you choose low-fat varieties.
And don't worry. You don't have to eat a whole wheel of Colby cheese to protect your teeth. Just one-third of a slice per serving is more than enough to enjoy the protective benefits of cheese. So make a habit of ending each dinner with a piece of cheese. Or, next time you order a sandwich or burger, don't skip the cheese. Not only is this dairy product good for your health, but it may also be a preventive measure against cavities.
Brought to you by The Guardian Life Insurance Company of America (Guardian), New York, NY. Material discussed is meant for general illustration and/or informational purposes only and it is not to be construed as tax, legal, investment or medical advice. # 2017-35809 (exp. 3/18)