Counting Your Teeth Could Tell You How Long You'll Live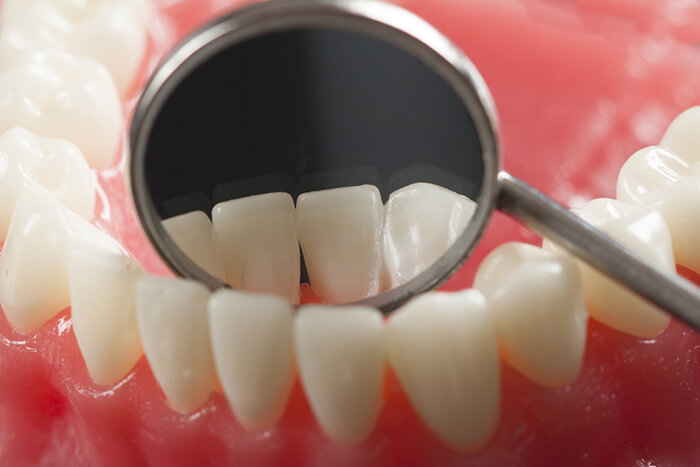 Unlike baby teeth, our adult teeth are meant to last. They don't fall out to make room for another set.
Tooth enamel — the outer layer of the tooth— is the hardest part of the body. It's harder than any of our other bones. But that doesn't mean they will always last forever.
Poor oral hygiene and a bad diet can lead to tooth decay and gum disease, which in turn causes tooth loss.
The loss of one or two teeth might not seem so troubling, until you consider that there could be a correlation between tooth loss and life expectancy.
A Troubling Study
Experts wanted to determine why people suffering from debilitating diseases, such as coronary heart disease or diabetes, also have higher rates of poor oral health.
The results were surprisingly, and a bit troubling. Those with at least 20 teeth by the time they turned 70 years old were found to live longer than those with fewer than 20 teeth at the same age.
What's the Reason?
The main answer boils down to one cause: Poor oral hygiene. Whether individuals have developed periodontitis (or gum disease) or suffer from less-severe bouts of tooth decay and gum soreness, this can negatively affect longevity of life.
But the relationship isn't necessarily direct. It's not as straightforward to say that losing teeth as an adult causes your life to be shorter.
Rather, poor oral health affects other areas of the body and has negative implications for overall health and well-being.
Those with dental plaque and inflammation in the mouth are highly sensitive to the C-reactive protein marker, which is an indicator for possible strokes and heart attacks in the future.
There could also be a relationship between how someone cares for their oral health and their overall health. Those unconcerned with oral health are more likely to have other unhealthy habits as well. The combination of a number of unhealthy habits can directly impact life expectancy.
A Bright Solution to a Dark Problem
There are many reasons for a person to prematurely lose their teeth. Smoking is a big culprit, and so is stress. The former not only contributes to plaque building, tooth pigmentation and stains but also makes the teeth thinner and weak.
Stress, on the other hand, is responsible for damage that you can't necessarily see. Stress is thought to be the cause of many emotional and psychological somatization, which means it manifests physically. Periodontitis and inflammation are just some of the consequences.
The good news is, there are many things we can do to take care of our teeth today and prevent from losing them later on. A healthy diet, regular cleanings at the dentist and responsible daily care can lead to a long life with a mouth full of healthy teeth.
Brought to you by The Guardian Life Insurance Company of America (Guardian), New York, NY. Material discussed is meant for general illustration and/or informational purposes only and it is not to be construed as tax, legal, investment or medical advice. #2017-37348 (exp. 3/19).