How to Keep Your Kids' Teeth Healthy During the Holidays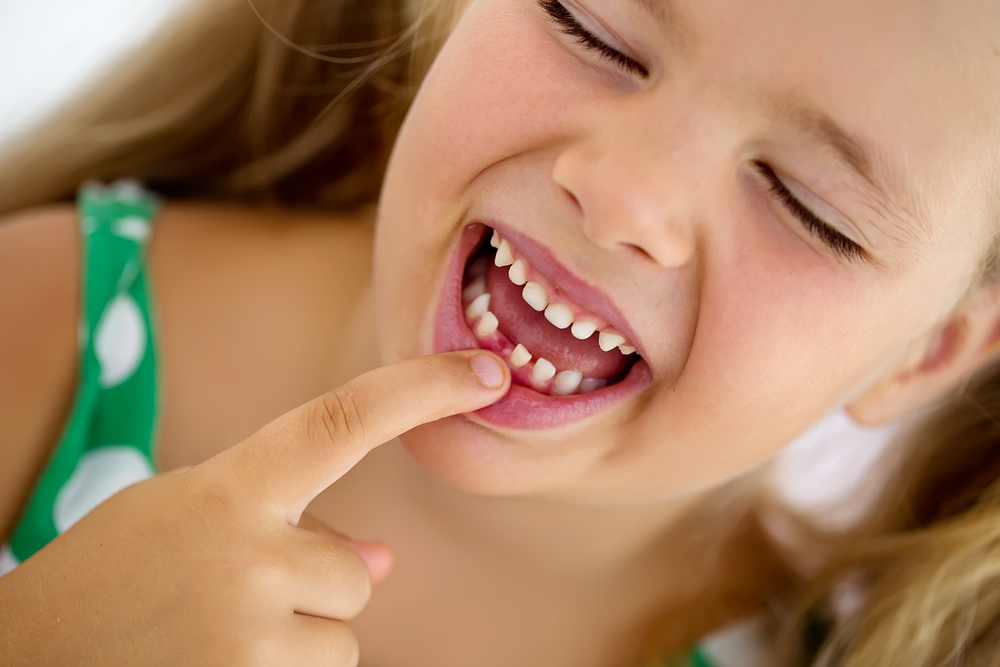 The holidays are a lot of fun, but they bring new risks for your children's dental health.
All the sugary sweets and snacks that come around this time of year can promote the formation of plaque, causing demineralization and tooth decay.
These tips can help you keep your children's teeth clean, healthy, and cavity-free during the holiday season.
Limit Sugary Foods
Decorated cookies, yule log cakes, peppermint candy canes — the holidays bring a lot of sugar into your household, no matter how hard you try to prevent it. School holiday parties and other occasions will give your kids, the opportunity to eat a lot more sugar than they probably should. You don't have to prevent them from eating any sugar at all — they'll resent you for it, and they'll find ways to get candy anyway. However, you can still take measures to limit the amount of sugar that they're ingesting.
At home, keep dessert to a minimum on normal days, and cook healthy foods that are good for your child's dental health. Fresh or dried fruit is a great way to satisfy your kids' sweet tooth and provide a healthy source of natural sugars. Healthy meals with plenty of meats and vegetables, but limited starch (which promotes bacterial growth), can help keep their teeth healthy during fall and winter. Avoid buying sugar packaged foods like ice cream and Oreos.
Brush After Eating Sugar
Brushing your teeth is the first line of defense against tooth decay, and during the sugary holiday season, good oral hygiene habits are more important than ever. It's important to make sure that your children brush and floss twice a day. They should be brushing for one to two minutes at a time. During the holidays, encourage your children to brush even more frequently than they normally would. It helps remove particles of sugary snacks that get left on the surfaces of the teeth or stuck between them. These food particles create a feast for oral bacteria, which secrete acids that contribute to tooth decay.
You shouldn't necessarily brush your teeth right after eating. It's better to wait half an hour to an hour, letting the body's natural saliva wash away the bulk of the leftover food. But brushing after every meal, not just twice a day, can help give your children's teeth some extra protection. Right after eating, your kids can rinse their mouth out with water, or chew sugarfree gum.
If You Serve Dessert, Make It Part of the Meal
Dessert is generally served as the last course of a meal, but isolating the sweet foods from the others can be worse for your kids' teeth. Eating sugar alongside savory foods helps displace sugar that might accumulate on the teeth. The other foods also contain compounds that can help neutralize acids, helping to combat tooth decay.
Schedule a Visit with the Dentist
Biannual visits to the dentist are important for your children's dental health. Early monitoring and preventative care can help protect your children against developing cavities and other dental problems, so it's important for them to go to the dentist regularly. Because children have time off from school this time of year, the holidays are a great time to schedule an appointment with your family's dentist. Professional cleaning and fluoride treatment can reduce their overall risk of dental caries.
Get a Good Dental Plan
Without a good insurance, the zeroes on your dentist's bill might make you do a double take. Good dental plans can make dental care far more affordable, ensuring that your children's teeth are taken care of. But what if you don't have dental insurance through your employer?
At The Guardian Life Insurance Company of America (Guardian), we offer a selection of comprehensive dental plans that give you and your family, the coverage you need. Getting started is simple: just visit our web page for dental plans, and get a free quote after answering a few basic questions. You can choose a dentist near you from our nationwide network of providers, using our provider search feature.
Claims are generally paid in just one to two days, and you can pay your bills online. At Guardian, our mission is to make dental insurance easy, affordable, and attainable for everyone. No matter what kind of income you make, we can work with you to find a dental plan that meets your family's needs perfectly.
Avoiding sugar and brushing regularly are essential for keeping your children's teeth healthy during the holidays. But even the best self-care habits are no substitute for regular visits to the dentist. This holiday season, be sure to schedule dental appointments for your children.
Brought to you by The Guardian Life Insurance Company of America (Guardian), New York, NY. Material discussed is meant for general illustration and/or informational purposes only and it is not to be construed as tax, legal, investment or medical advice. #2016-31780 (exp. 11/18)