Your Child's First Dental Visit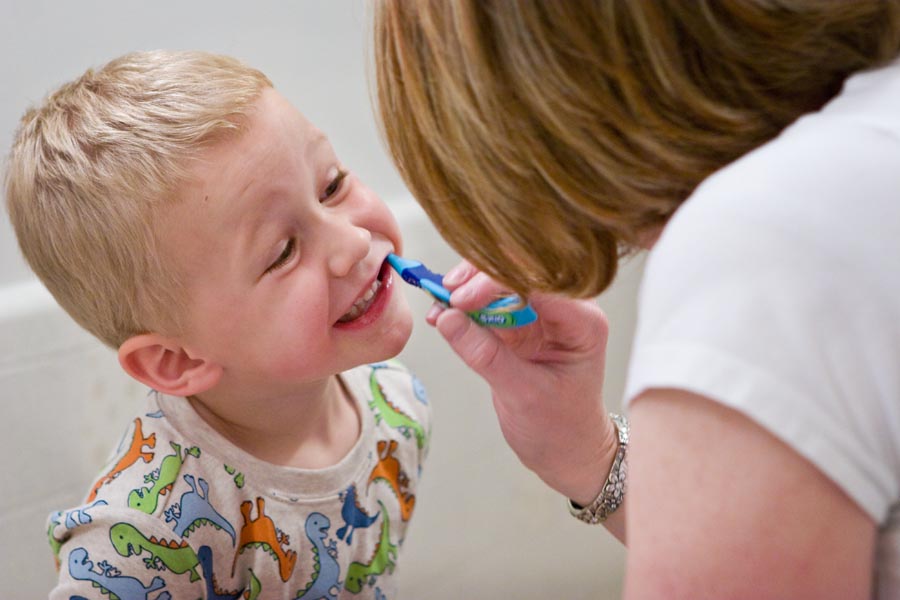 It's only a matter of time until your tiny tot has a mouthful of teeth. While it may seem like they were a newborn only yesterday, putting off his or her first visit to the dentist won't keep your child from growing and changing. Find out when to schedule the first dentist visit, what to expect, and how you can prepare in this handy guide.
Reaching the Right Age
Most experts agree that children should be seen by the dentist by the time they reach their first birthday. If your child gets their first tooth a bit early, make sure you schedule that first visit within six months of the tooth coming in.
If the idea of an infant at the dentist seems surprising, you're not alone. Many parents are shocked that the recommended age for a first visit is no later than the first birthday. However, this visit can help your child avoid dental issues in the coming years. For instance, did you know that more than one in four children in the U.S. has had at least one cavity by the age of four? It's critical to make that first visit an early one so you can prevent these issues in the future.
Choosing a Dentist
Any dentist can be selected for your child's first visit. However, there are a few considerations that may narrow down your potential candidates. First, check with your dental insurance to find out which dentists are covered under your plan.
Second, consider looking for a pediatric dentist as opposed to a regular dentist. In addition to their added expertise, pediatric dentists often have an office that is geared towards making children feel comfortable whenever they visit.
What to Expect
First up is the exam. Most parents are invited into the room with the dentist to help keep their child comfortable throughout the visit. The dentist will examine the teeth and gums to look for any tooth decay or potential oral health issues. If necessary, your child's teeth will be cleaned as well.
While the dentist will want to complete this basic exam, much of the appointment will likely be spent discussing proper oral health for your little one. Common topics covered during the first dentist appointment include:
Good oral hygiene for children
Preventing cavities
Fluoride treatments (if necessary)
Teething
Effects and solutions for oral habits, like thumb-sucking
Proper nutrition
Preparing for the Visit
Here are a few tips for getting your child ready and making the visit go smoothly:
Talk positively about seeing the dentist
Make it part of a fun trip that includes a visit to a favorite attraction or restaurant
Bring along a toy, blanket, or other familiar object
Arrange care for other children so your attention can be focused on the visit
Save time by having forms you need to fill out sent in advance
Make sure you stay on top of your child's dental health. With these helpful tips, you and your kiddo will feel fully prepared when he or she has their first visit to the dentist.
Photo via Flickr by makelessnoise
Brought to you by The Guardian Life Insurance Company of America (Guardian), New York, NY.
Material discussed is meant for general illustration and/or informational purposes only and it is not to be construed as tax, legal, investment or medical advice.
File #2017-47183 (exp. 10/19).